Wilson Fine Gardens, LLC provides landscape and gardening services to homeowners and small businesses in the Knoxville area. We specialize in diverse, plant-based landscapes with enduring, year-round appeal. We are licensed and insured in Tennessee.
Our clients range from do-it-yourselfers wanting design or horticultural advice, to avid gardeners needing stone borders or pathways, to homeowners seeking full-scale landscape development or restoration.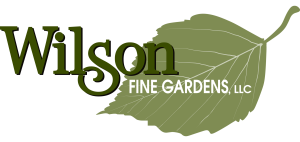 OWNER
Greg Wilson's experience in the landscape profession began as a teenager, when he learned about plants and design through a family business, DJ Wilson Garden Design. He was recipient of a 1994 scholarship for apprenticeship work in the University of Tennessee Trial Gardens. After graduation with a B. S. in Logistics and Transportation, he continued part-time work in landscaping while working for a corporate retail business in Knoxville.
Greg established Wilson Fine Gardens, LLC in 2004. Among other projects, he has implemented full-scale designs for homeowners, designed entry gardens for urban neighborhoods, removed invasive undergrowth on suburban properties, and provided year-round landscape management for numerous clients. Wilson Fine Gardens, LLC has a solid base of repeat clients and a reputation for knowledgeable, friendly service and craftsmanship. 
Contact Information:
5805 Walden Drive, Knoxville, TN 37919
Phone: 865/603-4002
Send an email here.